Come in for a gin tasting
Book your gin tasting!
Friday and Saturday 10-5pm
(BOOKINGS ESSENTIAL)
Book Now
Gin Experiences
We offer a range of experiences to suit you.
- Gin 101 (3 Hour Gin Masterclass)
- Gin Tastings & Cheese Platters
- Custom Gins
Find out more
SUGAR + KALE + WATER + YEAST = ALCOHOL

ALCOHOL + DISTILLATION = VODKA

VODKA + JUNIPER + BOTANICALS + DISTILLATION = TINY BEAR GIN

 
What People Say About Tiny Bear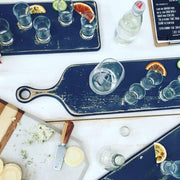 Awesome space and Gin ! A true hidden gem in the Knox area.
Ambrose
Friendly, inviting and delicious! We received a red balloon voucher to Tiny Bear.... It was an awesome experience in an intimate space.... a Gin tasting flight and cheese board which was delicious. Would recommend for a fun ....
Nicolette
Wow!! Absolutely amazingly, delicious gin. Then you add the most lovely, attentive staff and a generous, tasty cheese and fruit platter and you have a wonderful combination..... I highly recommend everyone visits at least once. What a great little distillery. Their gin rivals the more famous known brands.
Mary
…'The Gypsy' is my favourite of the three. The recipe has juniper, four different peppers, cardamom, cumin, clove, lemon lime and cucumber. Damien has managed the bold botanicals well – clove in particular can quickly overpower. The result is a bold, spicy gin, with the peppers lifting the juniper to create a nuanced gin that suits a variety of cocktails. Definitely one to seek out…
The Gin Queen
Top 10 Australian Gins 2018
Whisky
Keep an eye out for whisky releases!
Gin and Whiksy the long way
We are super proud of the fact that we do absolutely every step of production. We ferment our own wash for both our Whisky and Gin (yes we make the spirit ourselves). Distil these, hand bottle and label onsite. We also drink it onsite too!
OUR DISTILLERY
7/10 Henderson Road
Knoxfield, VIC 3180 
0431 166 433 tbdistillery@tinybear.com.au
Tuesday to Saturday 10am - 5pm
Bookings Essential for Saturdays